Alcatel-Lucent Regional Headquarters (Nokia)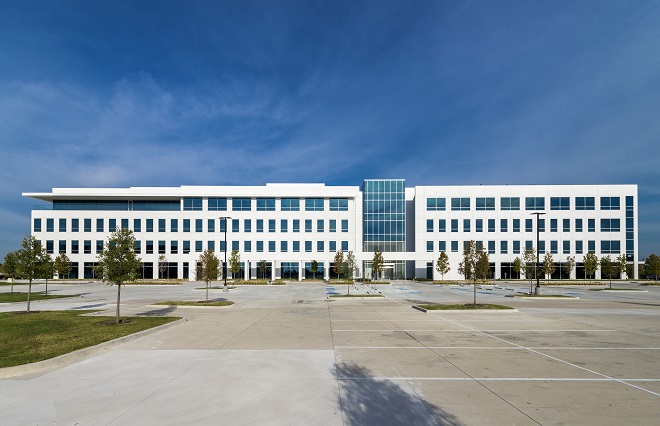 Project Specs
---
Location: Plano, TX
Architect: Morrison Dilworth + Walls
General Contractor: Hill & Wilkinson General Contractors
Mechanical Engineer: Purdy-McGuire, Inc.
Completion Date: October, 1 2016
Project Description
---
265,000 SF complex consisting of a single-story 45,000 SF lab facility and a four-story 220,000 SF office building.

The top 3 floors and half of the 1st floor of the office building are conditioned by seven packaged DX VAV roof top units totaling 535 nominal tons.

The lab building and 1/2 of the 1st floor office is conditioned by three air-cooled high efficiency chillers, totaling 1,050 nominal tons.
In the News
---
Amid its $16.6 billion acquisition by Nokia, Alcatel-Lucent is preparing to move into a new regional headquarters building that will help streamline its operations.

"Even in the climate of a merger with us, where there's a certain amount of uncertainty, the timing has been great," said Tim Krause, chief marketing officer. "Employees are really excited. It creates sense of community and identity for the employees."

Alcatel-Lucent employs about 1,200 people at its Plano offices.

READ MORE>



By: Danielle Abril
SOURCE: Dallas Business Journal