What We Believe
---
Our honest belief is that investing in people is the road to true success. You will often hear us refer to co-workers as a second family, and we aim to instill this in day to day operations through our company culture. We strive to create a relaxed, collaborative work environment. Whether it's a round of team building games one afternoon; catching a baseball game together with our families; or gathering around a food truck out for lunch; the goal is remembering that we are in this together.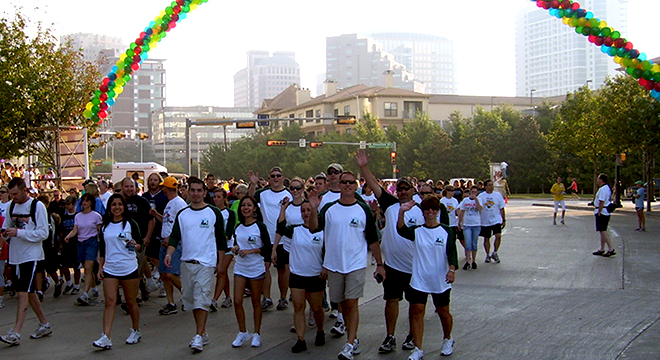 Investing In People
---
The bedrock is laid with a genuine comradery and compassion for our employees and their families. We have dedicated HR personnel there to help navigate company benefits and answer questions; Marketplace Chaplains who come once a week, just to check on everyone and lend an ear if needed; wellness coaches; and a full employee assistance program. Our goal is not only to empower employees to take care of themselves and their families, but to encourage them to invest in others too.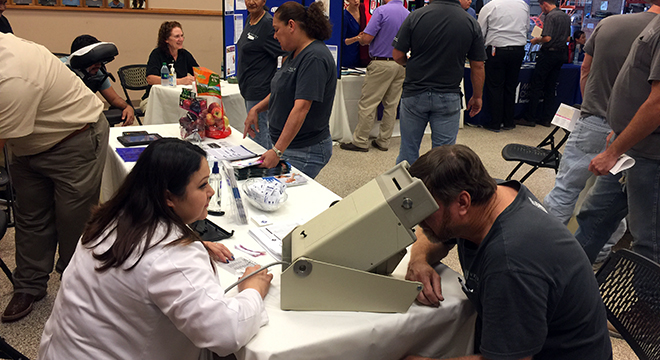 Wellness Program
---
Empowering employees to live long and healthy lives is a core commitment here at Venture. Our wellness program gives every employee the tools to accomplish this while adding incentives to the mix. Participating in health related activities throughout the year such as blood drives, charity walks, gym visits, and various other options qualify employees for discounts on their health premiums. Free health screenings, along with health coaching and fun interoffice weight loss competitions give everyone a chance to improve lifestyles collectively and have fun doing it as a team.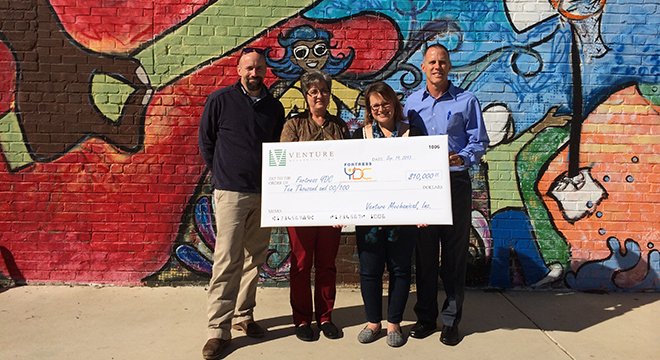 Community
---
The opportunity to give back to our community and to others in need is one that the Venture family has always considered to be a core value of our business. We believe God calls us to share the blessings he has provided. Throughout the year we offer multiple opportunities to participate in company sponsored charitable organization events. Recently we also began to offer a specific benefit to employees called Destination Change, which allows for up to 5 days per year of PTO for mission trips, or humanitarian efforts. Venture's employees believe they can make a change, and if there is a way for us to help them on that journey, it matters to us.

In addition to our own efforts, we partner with a variety of faith based and institutional non-profit organizations. The connections we make with these organizations allow for a multitude of opportunities in helping the communities we live in. See what great things our partners are doing and the ways they are blessing our community.