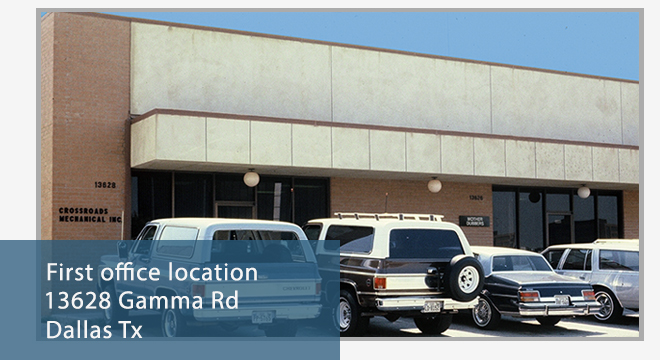 1975
Two engineers working for a local HVAC company, found themselves with a choice. Stay at a company where they had spent the last 6+ years, or set out on their own mission. Morris Cochrum and Larry Ingram wanted to build something different. A company that offered high-quality yet cost effective mechanical design solutions, and to do it in a way that would honor the Lord God. It was this core belief that paved the way for their future success, and still drives Venture to this day. Armed with knowledge of the industry, and relationships gained through the years, Morris and Larry started Crossroads Mechanical in a small office space with an attached warehouse in Farmers Branch.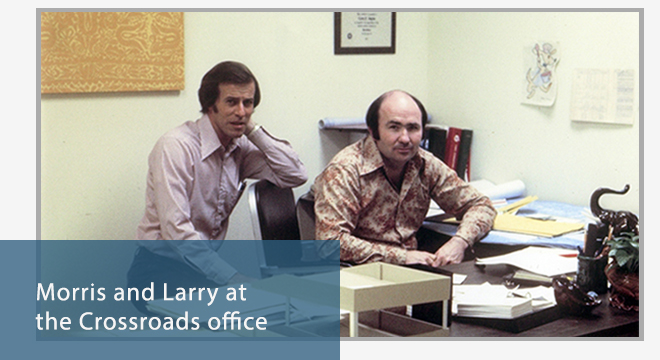 1980
Larry managed sales and business administration while Morris took care of engineering, installation and service. Job by job, they built a company that continued to grow in both size and scope, finishing the year with $2.1 million in revenue.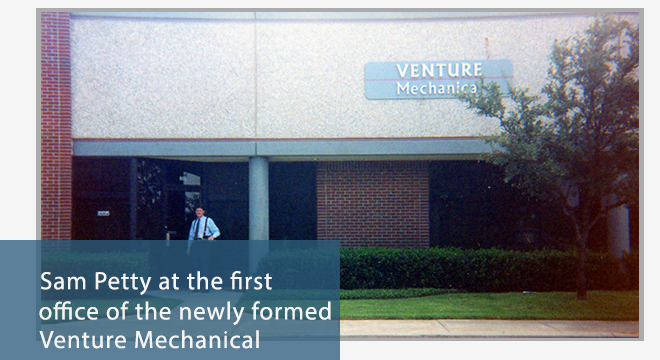 1987
The opportunity to reach an ever expanding marketplace arose, and in October of 1983 Crossroads Mechanical merged with another local HVAC company, Metric Mechanical. Through that partnership, Venture Mechanical was established.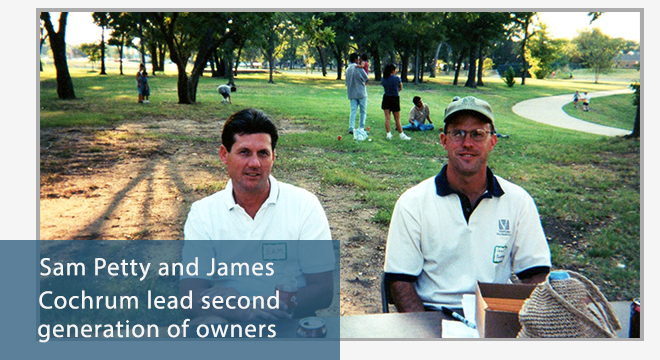 2002
Over the years, Venture built a strong foundation under Morris and Larry's guidance. The groundwork they laid paved the way to the next generation of ownership transitioning in 2000, led by James Cochrum and Sam Petty.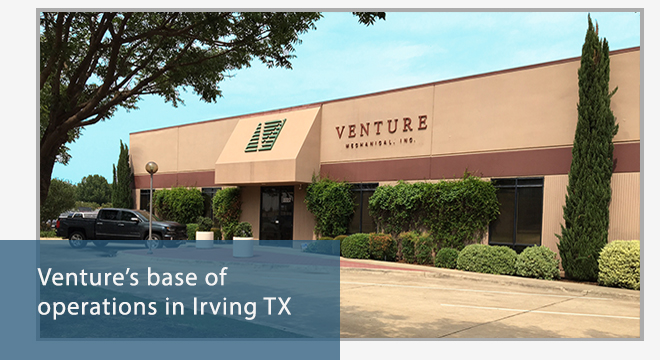 2002-2018
Venture's growth accelerated through the years, and the company moved base to Irving Texas around 2001. The next 12 years would see huge commercial projects come and go as Venture solidified it's place as a premier HVAC contractor.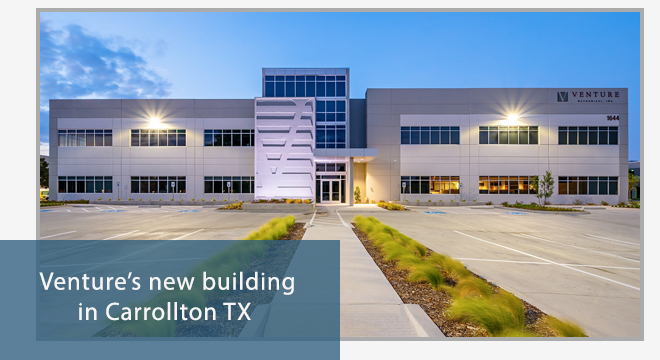 2019
Today, Venture has grown into a $100 Million dollar corporation that still carries the same mission set out by Morris and Larry. Through the years, Venture has earned a reputation of delivering quality at a fair price, and we take pride in continuing that tradition in and around the Dallas Fort Worth market. Venture moved into it's current building in 2019.