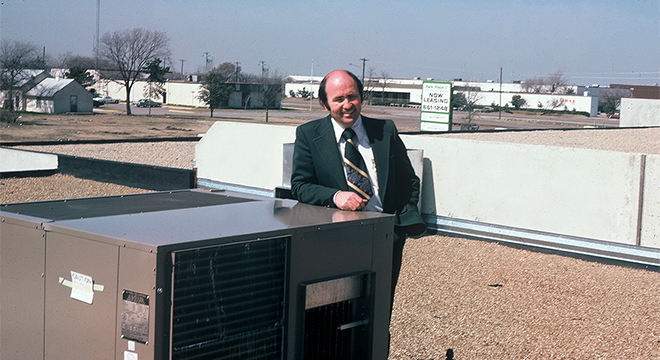 Larry Ingram
---
Larry was born in 1941 in Altus, Oklahoma. He grew up in the small Texas town of San Perlita. Larry attended Texas Tech University where he received a B.S. in Electrical Engineering and then went to work for a mechanical contractor located in the DFW area. He was just 34 years old when he started Venture Mechanical.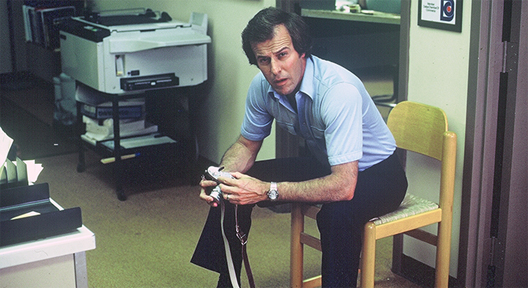 Morris Cochrum
---
Morris was born in Delia, Texas in 1938. He attended the University of Texas in Arlington, and graduated in 1966 with a Bachelor of Science in Mechanical Engineering. He worked in the HVAC industry for 9 years before founding Venture Mechanical in 1975.
April 25, 2006
After more than three decades it is very easy to become sentimental and somewhat emotional about Venture Mechanical, the employees who came and made a distinct imprint on us, our customers who believed in us even when we failed them and gave no reason for their loyalty, the many suppliers and subcontractors that contributed to our growth and success, and a banker who stood by us through extremely difficult times in the late 1980's. A major portion of our lives is wrapped in this business. We often joked that our wives and children saw less of us than we saw of one another which, as you know, is no joking matter.
In the very first year, 1975, it became quite obvious that we had more guts than brains. We began our business with only one job and it was a whopping $2,500. No backlog, no promise of any more business; just two guys who thought they had a better way of doing business and desired to be accountable only to each other and to God. Our business plan was crafted on one 8.5 x 11 piece of yellow paper and consisted mostly of projected expenses for that first year. Had we known what insurance was going to cost we would have shrunk in fear, never tasting the delight of building something that will outlast us or the joy of observing God's hand at every turn. Blessings, blessings, countless blessings!
As it is with most businesses that have survived for thirty plus years, the greatest contribution is made by the employees of the organization. Many of the employees are exposed daily to the elements, the hazards and the challenges of commercial construction and these are the ones that are truly responsible for any success that we have enjoyed. Many of our office staff started in the field and worked their way into very responsible jobs within the organization. Eight of the ten second generation management team members who will carry this company far into the 21st Century began their careers in the field. We are extremely confident of their leadership and sleep very well knowing that Venture Mechanical is in good hands. The years ahead will present these managers with challenges of ever-increasing difficulty compared to those we faced. But, since this is God's business and we are only His stewards, we are comfortable with whatever the future may hold.
-Larry and Morris
After 33 years of faithful service to Venture Mechanical and its employees, Larry Ingram passed away on June 17, 2008, at which time he reached his ultimate goal and went to be with his Lord and Savior.
In March of 2017 Morris completed the transfer of stock to the current ownership group. While not having any day to day responsibilities he continues to come to the office several times a week. He enjoys using this time to maintain his relationship with many employees who have worked their entire careers at Venture and to have the opportunity to mentor the current leadership in some of the great business practices that made Venture what it is today. And if he is lucky, he gets to enjoy a free lunch now and then from one of our many vendor partners.